21 Agency Websites to Inspire You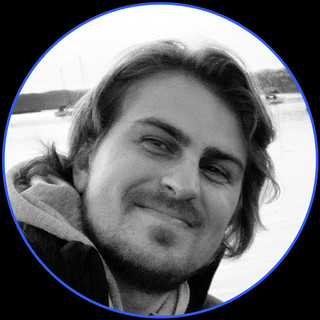 In this article, I share the best agency websites for inspiration to help you stand out.
Covering:
Video Production Agencies
Also featuring modern, simple and creative websites.
Let's get into it:
14islands is a digital marketing agency based in Stockholm, Sweden.
One of main strengths of this site is how the homepage is focused completely on their creative work—it's a portfolio done well as a home page.
The page features a showreel video which is a popular go-to for agencies these days, but the dynamic interplay of the cursor with the video frame adds something unique.
The hero text on the home page is simple but effective because it communicates the solutions they deliver, rather than simply naming a service or product.
Apart from the showreel which creates a lot of visual excitement, the design is straightforward and streamlined, while dynamic elements keep things interesting
It's a solid, cohesive site that gives a positive impression of how this agency handles creative projects.
84.Paris is a multidisciplinary creative agency that aims to connect brands with new generations, and their home page does a great job of capturing their dynamic energy in targeting younger audiences.
Hero text overlaid on the showreel video works great because the two media play very well together.
You're not just watching a showreel for the sake of a showreel – it works to reinforce the hero text of what they're about.
Scrolling down the rest of the home page, we get the sense they're not trying to oversell themselves.
The design is well-balanced and elegant, and the dynamic logo background is also a nice touch.
Check out Akins Parker's site for an impressive visual scrolling experience.
By combining hero images from their showcase projects with bold text over solid color backgrounds, they've created a unique interactive journey of their value offering.
This site is a perfect example of 'show don't tell.'
Content and words are cut down to the bare minimum to focus on the true essentials and the beautiful visual designs that speak for themselves.
Bonjour calls itself 'The Beautility Agency,' and there probably isn't a better way to sum up the design of their site: beauty and utility perfectly combined.
On the landing, you're greeted with the essentials you need to know about the brand – name, tagline and a subtly animated gallery which instantly communicates their high-end luxury client base.
The site breaks the vertical scroll convention with horizontal 'snap scrolling' which is perfectly executed with vertical headers done right.
It's also a brilliant execution of a minimalist but eye-catching color palette.
Designli is a custom software development agency based in Greenville, South Carolina.
The site plays on a futuristic theme with lightly animated scenes that take you from a Utopian future to the inner workings of a lab. And navigating this site is going to convince you this is a design lab where things go right.
Overall, this site offers a great UX with a perfect balance of clarity, creativity and design strategy which backs up what this agency is all about.
For marketing agencies, letting your unique sense of humor and personality shine through your design can be a great way to stand out and appeal to your target clients.
We all know this isn't so simple to pull off, but California-based ad agency Division of Labor makes it look easy.
From the play on words in the name, to the team member descriptions, to the style of their blog posts, the agency's cheeky brand of humor is used consistently across the site to tell their story and showcase what they do.
The home page manages to strike the perfect balance of headlines, humorous explanations and testimonials that will convince the right kind of client to engage with them further.
The page ends with a nice clear path to navigate to either their ad agency services or freelance services, so visitors won't be confused about where to go next.
Overall, DOL pulls off an inspiring blend of humor and design, executed to near perfection.
A global creative agency, Dragon Rouge clearly lives by the motto 'go big or go home.'
The design goes all out to make a big impression, starting with massive hero text and an oversized dynamic custom cursor.
Activating a dynamic background when the cursor hovers over the word 'creative' in the hero text also adds an extra wow factor.
Everything on the site is shamelessly big and bold, like one big billboard. And it just works.

On the other end of the spectrum is branding agency Ela House Studio. Pastel tones, plenty of white space and low saturation images give this site a muted, calming look and feel.
The founder shares her very personal brand story on the About page, which includes the names of her kids and pet dog.
Combine this personal touch with the site's elegant design, and visitors are starting to feel the authenticity of the brand's tagline: "Beautiful design that gives your brand personality and makes a lasting impression on your ideal clients."

Whether or not it's your favorite on this list (😉), there's no dispute that Favorit Studio has done some stunning work on its site construction and interface.
The minimalist black and white theme is high impact and perfectly balanced between text, white space and visuals. It gives something of the feel of paging through a fashion-forward online magazine, with a flawless transition for every scroll.
From the carefully chosen essentialist text, to the interactive custom cursor, navigating through this site is likely all the proof a prospective client needs to know they're in the presence of true professionals.
After coming up with a snappy name, Fixel also created a super snappy website.
Their design and content perfectly reflect their tagline, 'Thoughtful. Dedicated. Pro'.
The mustard background and dynamic elements on the testimonials really make this section stand out so visitors are likely to read all the way through. (I think they could have also included a CTA at the bottom, though...).
Overall, the design keeps things simple but classy, giving a good impression of their professionalism and design smarts.
Goat is the leading global agency in social media and influencer marketing (according to their website, at least).
So it makes sense for their site design to put the limelight on social proof with the awards they've won and big name brands they've worked with, including a solid reel of case studies.
Dark themes are a popular choice for media-focused sites, and Goat pulls it off well by sticking to a simple high-contrast color palette of white and orange on black, heroing the orange of the funky Goat logo.
Overall, this agency's eye-catching and edgy site design gives the impression that they're on trend.
Honey is a London-based agency on a mission to help brands 'find their sweet spot' – an idea they play on nicely with the honey-colored dot in their logo, and using this as the main accent color throughout the site.
The home page pops with a bold but not overly busy showreel, a single paragraph of text highlighting their value proposition, and a small colorful gallery of showcased clients, followed by a simple CTA. It's uncluttered, clear and engaging.
Overall, this site design works well by keeping things simple and on point, both in the bee-themed color palette and large, clear typeface, providing a clear and cohesive UX.
'We're only Humaan.' There are not many other agencies out there that do such a great job of humanizing (or 'humaanizing') their brand online.
The moment you land on the home page of this Australia-based digital agency, you're greeted with a dynamic logo that actually smiles and winks at you (but not in a creepy way).
Dynamic visual elements like an interactive custom cursor, and a high-impact showreel immediately draw you in to the world-class digital work this agency does. But at the same time, everything is given a distinctly human focus in the way it's all designed and communicated.
Check out the Team page in particular for some creative inspiration for showcasing your team in a fresh and fun way with a good dose of offbeat humor.
Huge's website is a great example of how design can work to affirm a brand's messaging.
Large copy, high contrast and great use of negative space make a big and bold impression throughout the site.
There is a lot of territory this brand covers, so plenty of content on the site, but they keep it from becoming overwhelming through highly readable text with plenty of white space and a solid balance of engaging images.
A nice feature is the logo block on the left which rotates through different words as you move around the site and content on a page.
Jellyfish's website immediately creates an impression of a dynamic creative agency that's not afraid to break with conventions.
Unlike many agency sites that lead with a high-energy showreel, Jellyfish goes with a static banner showcasing their tagline and setting up the visual identity for the rest of the site. Bold in its own way.
The color palette is bright and playful, while there's plenty of negative space to prevent visual overwhelm.
Combining the bold colors with responsive animations as you scroll through the home page works well to create a sense of ambitious energy that reflects who the agency is at its core.
Cincinatti-based web agency, Magnet, does an awesome job of showcasing its design skills with this sleek monochrome theme.
There are no distracting colors, animations or other 'shiny objects' to hide behind. Everything has to be perfectly executed, with just the right balance of content and imagery. And that's exactly what they've pulled off.
The unique illustrations are also a great addition that gives this site a unique look and feel, and keeps it from feeling plain or one-dimensional.
The hero image on the home page really is a visual magnet to capture visitors' interest, and works to perfectly reinforce the tagline.
Canadian web design agency, MB Creative, knocks home page design out the park with its quirky micro-animation of little characters interacting with the main title.
This carries through to featured case studies as you scroll, which makes the whole design feel immersive and totally cohesive.
The concept gives the idea that they're a fun team that takes a hands-on strategic approach to every project, which works brilliantly to drive home the claim that they're 'an unusual bunch of creatives…building brands that stand out from the many.'
A unique color palette, custom illustrations, beautiful transitions between pages and menus, and a dynamic custom cursor all play together beautifully to prove this agency knows what they're about when it comes to custom strategic design.

OrangeYouGlad's website helps this design agency stand out by being full of fresh personality. 'Putting the fun in functional' is what this site is all about.
The design combines playful line-drawn animations and graphics that look like kids' stickers, with a fresh bright color palette that emphasizes the brand's playful side.
At the same time, the UX is clean and easy to navigate and clearly communicates their offering, so customers can see they practice what they preach as a design agency.
Rooftop is a South African digital marketing & production agency. The site takes a bold and creative approach with their homepage.
The only text you get is the tagline 'powered by purpose' with the invitation to scroll through their story on a well-designed animated journey that leads you through all the key elements about the company and its work, before coming full circle.
It's definitely an interesting and unique way to draw the viewer in to get a complete snapshot of what drives the company and the value they offer, rather than the standard text or video introduction.
The rest of the site keeps things pretty simple with a portfolio of case studies and a blog that sheds more light on the work and process behind it.
It could probably benefit from showcasing a little more of the team behind the work for the human element to connect with visitors.

If you really want to keep visitors from clicking away, try featuring an interactive game on your homepage.
The1stMovement not only hooks you with trying to figure out how the game works, but also what it's all about. "Rocketing engineers to the red planet"? Gets me curious.
Overall, I like the site's clean layout and well-contrasted typography.
Minimalist geometric graphics are also balanced with photos that bring in the human side of their work.
The only real criticism I have of this site is that it's kind of hard to pin down what they actually do from their home page...
We have to click through to the 'Work' tab to find out they're 'digital consultants, creatives and technologists.'
Of all the sites featured here, Vertical truly stands apart for its high-concept design that relies almost entirely on text and innovative spatial concepts.
The home page opens with just the name surrounded by white space, which transitions to the main menu.
You'll have to trust me when I say this menu concept is worth checking out for yourself because I doubt you've seen it anywhere else 🙂
Clearly they're trying to push the boundaries and there's no doubt they've done something unique here.
And as a bonus, we have my own agency, StartupStarship:
A modern, clean take on websites and marketing as a subscription.
3 Quick Tips To Create An Amazing Agency Website:
Credibility
Show examples of your past work for credibility.
Show what you've done - don't talk about what you can do.

Go beyond screenshots; describe your process.

Explain your design or technical choices to show your expertise.

Client Testimonials
Show testimonials on your agency website to build trust.
Use quotes from past clients.

Mention big brands you've worked with.

Simple Contact
It may seem obvious, but a lot of agencies miss this. Make sure your contact info is easy to find.
Make sure your email is visible.

Include social media links.

Add a simple contact form for convenience.
And that's it for this round-up of the best agency websites.
Hope you found some good ideas and inspiration 🙂
Until next time,
Kyle & CM team
PS - if you're still here, consider trying out ClientManager for free. It's the simple client onboarding and management tool for freelancers and agencies.