21 Client Gift Ideas Under $100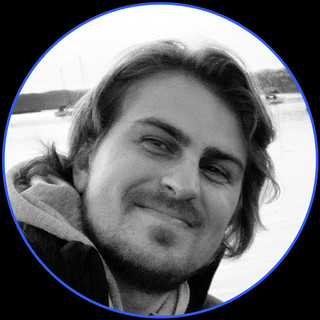 In this article, we'll cover 21 client gift ideas to save you time finding the perfect affordable gift - all under $100.
What you can expect:
Gifts your clients will love

Amazon gift ideas under $100

Other cool gift ideas under $100

5 tips for choosing great gifts for clients

When should you give clients a gift? (and when not to)
🎁 Gifts Your Clients Will Love
1. Customized Wireless Charger
Price: $39
Your clients will love the convenience of a wireless charger they can use at their office, home desk or bedside. It makes it super easy to charge your phone in between the daily hustle, and no more yanking cables out when you need to answer a call.
Customise this sleek minimalist design with your business logo so your client thinks of you every time they reach for their favourite device.
2. Customized Desk Mat
Price: $32
A non-slip desk mat adds a nice combo of practicality and design to any workspace, whether your client is working with a computer, drawings or other tools at their workstation.
Adding your client's logo/name is a nice personal touch.
3. Customized Planter Box
Price: $24
This compact personalized wood planter box is a unique and thoughtful gift for any client who appreciates a touch of nature in their workspace. It can be customized with your client's name, logo, or any creative design.
4. Customized Tumbler or Water Bottle
$31
For clients who are always on the go, a customized thermal tumbler is always a winner.
Made from high-quality stainless steel, this insulated tumbler will not only keep your client's drinks hot or cold for hours, but also keep your business front and centre with its bold minimalist design.
5. Personalized Planner or Notebook
Price: $79
What client won't appreciate a stylish leather planner to help them stay on top of their schedule?
This planner features a personalized genuine leather cover with your client's name or initials for a sophisticated touch. The best part is that this gift has great longevity since the planner can be refilled each year.
Amazon Gift Ideas Under $100
6. Coffee Pods
Price: $28
Show clients you care about their productivity and their commitment to great coffee with a coffee pod variety pack that lets them explore unique new flavours.
Clients who drink coffee = best clients.
7. Assorted Teas Gift Set
Price: $43
In rare cases, maybe your client is more of the tea type.
Show them you're equally refined with this elegantly-crafted tea box organizer and sample set, featuring 22 tea flavours from the world's premium tea brand.
8. Mug Warmer
Price: $24
No one likes lukewarm tea or coffee (if they do, that's a concern.)
This sleek mug warmer features multiple temperature settings to make sure each sip is as good as the first.
The contemporary design will blend easily with any desk setup and be a daily reminder of your thoughtful gesture.
9. Iced Coffee & Beverage Cooler
Price: $20
Sometimes coffee is best served chilled. Wow your clients with the HyperChiller, the easiest way to turn any beverage into an instant icy refreshment in less than 60 seconds.
It's perfect for making their own iced coffee - fast.
10. Self-Care Gift Pack
Price: $50
Everyone knows they're supposed to prioritise self-care, but sometimes you still need someone else to give you an excuse.
Spoil your client with an indulgent wellness hamper to remind them to take a load off once in a while.
11. Creative Coasters
Price: $15
If your client is old enough to remember vinyls, they'll love this retro coaster set.
It's a fun, creative gift they can use at home or the office, and it's bound to be a great conversation starter too (and guess who'll pop up in the conversation?).
12. Ergonomic Footrest
Price: $38
Offering your client a foot massage would definitely be weird.
Instead, you can gift them this super comfy ergonomic footrest to provide some relief.
Designed to promote better posture and reduce strain on the feet and back, with this gift your client will appreciate the blend of comfort and health benefits every time they're settling in for a long day at work.
13. Novelty Golf Pens
Price: $15
You're bound to have at least one client somewhere along the way who's working on their golf swing.
Who wouldn't love having one of these to play with during a painfully long Zoom meeting?
14. Magnetic Beer Bottle Opener
Price: $21
If you can't support your client's favorite soccer team, you can at least support their love of beer.
This magnetic-mounted bottle opener is a nifty gift to add to any mancave or bar fridge.
15. Bobble Head
Price: $36
If you're after something a little more quirky, a bobblehead is a fun personalized feature for your client to add to their desk.
Find out who their hero is or what series they like to binge, and you can find a bobblehead of their favorite character.
You could even have a custom bobblehead of your client made from a photo.
16. Cookies
Price: $39
If your client is a living breathing homo sapien with a healthy dose of the office munchies, this is an easy sell.
17. Assorted Nuts
Price: $29
If you've figured out your client is nuts about nuts rather than some sweet treat, you've likely already earned a solid spot in their good books.
18. Gift Card
Price: $50 - $100
Contrary to popular belief, the humble gift card is by no means a failed attempt to think of a good option—especially when it's got that special gold logo emblazoned on it.
Giving a gift card is 100 x better than giving a bad gift, or even an average gift. Have the physical card sent in a pretty wrapped box for full gifting effect, and you really are golden.
Other Cool Gift Ideas Under $100
19. Succulent Garden
Price: $39
Give your clients a reason to brag with a mini succulent garden for their desk. The kit includes everything they need to grow and care for their own little succulent kingdom.
You also have a mini 'client project' you can check in on every couple months to keep the relationship alive – win-win!
20. Spa Voucher
Price: $50 - $100
Chances are your client is overdue for a spa day. It's one of those much-needed timeouts most people are less likely to treat themselves to—making it an ideal gift opportunity your client will appreciate.
21. Audible Subscription
Price: $15 - $90
If your client is an audiobook fan, surprise them with a voucher to stock up their digital library for a few months.
If you want to go the extra mile, add in a few recommendations for great reads in a genre you know they'll like.
5 Tips For Choosing Great Gifts For Clients
Good gift ideas for clients can be tricky.
You want to show your appreciation without making anyone uncomfortable.
Here are 5 tips to help you choose great gifts that hit the right note and steer clear of the 'awkward' zone:
1. Pay attention to clients' interests
You don't want to get creepy here by prying behind the scenes.
But if you know your client fairly well and they like to talk about a particular interest or hobby, then it's a great idea to find a gift that speaks to their passions.
A gift that shows you pay attention to who they are is sure to be well received.
2. Make it useful, not just decorative
Choose practical items they can actually use, like handy stationery, notebooks and planners, books or coffee mugs.
Useful gifts show you care about adding something helpful to their daily life.
3. Keep it classy
Avoid gifts that are too intimate, playful, or unprofessional. Steer clear of items like personal home decor, clothing, or toys, which can make people uncomfortable.
Keep the focus on what you appreciate about working with them, and stick to classic gifts that any businessperson would appreciate.
4. Don't be too extravagant
While you might be tempted to impress your client with an expensive gift, this can easily send the wrong message.
A client gift should clearly come across as a gesture of appreciation, not a bid to buy their loyalty or favouritism.
5. Add a subtle personal touch
Keeping things classy doesn't mean you shouldn't add a personal touch. Gifts that are purely generic don't leave a great impression.
Avoid overly-personalising gifts with private messages or jokes.
This can come across as unprofessional. Stick to something subtle like a personalised card or thank you note. This shows you put in the effort without going overboard.
When Should You Give Clients A Gift?
Knowing the right time to give a client a gift is key.
✅ Good times to send gifts:
The end of a big project or yearly contract

Major holidays like Christmas or Thanksgiving

As a small token of thanks at an in-person meeting
❌ When to avoid giving gifts:
In the middle of negotiations

Right before signing a contract or deal

Right at the start of the relationship or out of the blue.
Gifting advice:
Keep gifts simple and non-extravagant.

Don't give gifts right before contracts or deals. That can look like a bribe.

Check if the client's company has gift rules. Some don't allow gifts from clients or service providers.
Final thoughts on giving your clients the perfect gift…
Remember, spending a fortune on gifts is not the best way to impress your clients.
Adding value, over-delivering on your projects, and being a pleasure to work with it going to speak volumes louder than any gift ever will.
Of course, it doesn't hurt to seal the deal with a thoughtful, well-timed gift every now and then.
Hope this helps 😊
If you're still here, consider trying ClientManager.
It's the simple client onboarding and management tool for solo businesss and large teams.
Have a good one!
- Kyle & CM Team