Web Design Proposal Template (Free Download)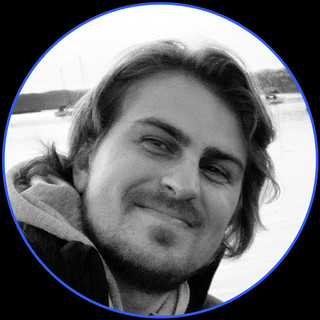 In this article, I'll provide a free proposal template to download and share the exact steps on how to write a professional web design proposal for a client.
I cover:
Free web design proposal word template download

What makes a good web design proposal?

5 steps for creating a professional client web design proposal

What you should include in your proposal

Sending the proposal and getting it signed
Let's get into it.
Free Web Design Proposal Word Template Download
Click here to instantly download the template (no email required)
🎥 Prefer watching? Here's the step-by-step video:
What Makes A Good Web Design Proposal?
✅ Keep It Short
Your proposal should be concise and avoid fluff.
✅ Convincing
Showing what you've done is better than talking about what you can do, so use previous experience (if any) to help persuade your leads to become clients.
✅ Organized
The proposal should be divided into clear, logical sections for easy reference.
✅ Actionable CTA
Remove any barriers for your client to accept the proposal and take the next step. Include basic contract terms and e-Signature capability to close the deal.
5 Steps For Creating A Professional Web Design Proposal
The quick and easy way is to use an existing proposal template provided in ClientManager, but if you'd like to do it from scratch, then follow these steps:
Price the project properly
1. How To Get A Clear Client Brief
You'll never be able to write a convincing web design proposal if you don't have a clear idea of what your client needs and why.
You can't create a solution for a problem you don't understand.
Having a discovery call or meeting in person with your prospective client is the best way to figure out who they are, what they need and why.
10 questions to ask a client before sending a proposal:
What does your business do?

Who is your ideal target market or customer persona?

What is the desired action you would like a website visitor to take?

What makes you unique from your competitors?

How much is an average client/customer worth to your business?

How do you currently get new clients/customers?

How many clients/sales do you get on an average month?

Do you have professional images and a brand identity?

When would you like the project completed by?

Is there anything else you would like me to know about?
Now that we have context of the project, it's time to price it.
2. How To Price A Web Design Project
I share a detailed overview in this video:
Short answer:
There are 4 ways to charge for a website:
1.) Fixed Pricing:
Charge a set price for the entire project.

Formula: Cost (Time) + Profit = Client Price.

Example: For a 1-month project at $5k with a 20% profit, charge $6k.
2.) Hourly Pricing:
Charge based on the number of hours worked.

Formula: Hourly Rate X Hours Worked = Client Price.

Example: For a desired $5k monthly salary at 6hrs/day, charge $39/hr.

Factors: Experience and location influence the rate. Ideal when project scope is unclear.

Rates:

Beginner (0-2 years): $8 - $25/hr.

Intermediate (2-5 years): $25 - $50/hr.

Expert (5+ years): $50 - $100+/hr.
3.) Value-Based Pricing:
Charge based on the potential sales increase.

Formula: Annual Sales Increase / 10 = Client Price.

Example: For a $300k sales boost, charge 10% = $30k.

Approach: After assessing the project, confidently charge based on potential sales increase, ensuring it's more than the fixed price.
4.) Packaged Pricing:
Offer a fixed monthly rate for specific services over a set period, akin to a subscription.

Examples:

$1k/month for 12 months, covering a new website, SEO, content writing, and social media.

$5k upfront, then $1k/month for 12 months.

$3k/month on a month-to-month basis.
Actionable Takeaway:
Choose the best pricing method for your web design services, considering the project's scope, your experience, and the client's needs.
3. What should I include in my web design proposal?
Here are 5 essential things your proposal should include:

1. Cover Page
A pretty cover page is not going to win your client over – they want to see what solution you can deliver. So don't spend hours on this.
Make sure your cover page includes your business information, the project and client information, and the date, for easy reference.
It's also a good idea to include a short, friendly introduction or cover letter to personalise the proposal.
2. Project Overview
The project overview is THE most important part of your proposal.
This is your opportunity to convince your client you understand their needs and you have the right solution for them.
Focus on:
Highlighting the client's problem
Highlighting the problem



For example, their goal might be:
"…to improve your existing website to focus on generating more free consultations which will result in more paying clients."
Next, you highlight the current problem:
"According to your data, only 2% of website visitors result in free consultations and 10% of free consultations result in paying clients."
The key here is to use the same language your client used when they talked about their goal and the problems they need to solve. Don't use jargon the client wouldn't understand.
Showcasing your solution
Next, talk about how you plan to solve their problem.
Keep it about them. You want the client to get excited about how your solution is going to change things, how it's going to turn their problem around.
You don't want to go into too much detail here about the technicalities. Focus on the outcomes.
In this case, a solution to the problem above may be:
"The goal would be to double the number of free consultations to at least 4%." I always like to benchmark it to annual value, like this:
"At an average value of $1,250 per client and based on double your existing monthly client sign-ups (4 per month), I'm confident we could achieve 4 additional sign-ups per month (4 x $1,250 = $5,000) or 48 additional sign-ups per year (48 x $1,250 = $60,000)."
3. Case Study
Case studies are a powerful way to give your client proof that the solution you're proposing is going to work.
If you don't have any relevant case studies yourself, borrow some.
From the research you've done, pick one or two real-life examples that back up the solution you're proposing. This will show the client you've done your research, and help convince them of what's possible.
4. Price Options



Always offer 3 pricing options

Never present the client with just one option.

Always give them three.
Why?
For one thing, a proposal is an opportunity to upsell your services.
But there's also an important psychological aspect at play.
People like choices. (But not too many choices).
Marketing experiments have shown time and again that '3 is the magic number.'
Now, let's focus on how to use this pricing strategy to construct your 3 pricing options.
Option 1 should be based on the essential service your client needs.


Option 2 should be about 50-80% more than option 1. It needs to include a few additional value-adds on top of what you're offering under option 1.


Option 3 should be 50-100% higher than Option 2, and add on some premium services, or potentially a retainer option for your ongoing services.
Example:
Option 1 = $3,000
Option 2 = $5,000
Option 3 = $10,000
You want Option 2 to seem like the most reasonable offer based on value for money, which most clients are likely to go for. But you'll still get some go for Option 3.
5. Terms of Agreement
While this might sound like the most boring part, it actually represents the most exciting part of the proposal for you: closing the deal.
The Terms of Agreement lays out in black and white exactly what you're going to deliver and what the client is going to pay.
In other words, this is what you and your client are both agreeing to if the client hires you for the job.
Make sure this section covers in very clear language:
Any agreed-upon timelines or deadlines

Any guarantees you provide on your work
Once your client has a clear understanding of what they're signing up for, don't leave any doubt about the next steps they should take.
For example, the final stage of a proposal is to get it signed.
As a shameless plug, you can do this easily within ClientManager:
You can also e-sign your own signature and your client can e-sign too which is completely legal and compliant.
Important data:
Using eSignatures reduces the time it takes to close deals by an average up to 50%.

It also increases customer satisfaction for more than 70% of users.
4. Sending The Proposal
When you're finished polishing your proposal, don't overthink or overcomplicate the next part of the process.
You've put the work in. Now it's time to let your proposal do the talking.
All you need to do is send a straightforward email and attach your Proposal as a PDF (or send a URL for signing with ClientManger).

If you've included a short introduction or cover letter on your cover page, you can copy this for the email.
Here's a simple email you can use:
Hi [Client's Name], Thanks for discussing your business with me yesterday. I've compiled 3 options I believe will help achieve the business goals we've discussed. Please review my proposal and let me know if you have any questions?
I will contact you next week Tuesday if I haven't heard from you by then. Regards,
Your Name
5. How And When To Follow Up With A Client
Most freelancers and agencies don't take full advantage of this final phase.
If you haven't heard back from the client after a week, you need to follow up with them.
Sure, it's possible they might be ghosting you, but they're probably just busy and distracted.
So don't be shy. Keep following up every week or so until you get a YES or a NO.
What if it's a NO?
Find out WHY.
Don't let your disappointment rob you of an opportunity to get valuable feedback you can learn from.
Was your pricing too high?

Is the client unclear about the value you're offering?

Is it a lack of confidence in your abilities?
That's it for this article! 🙂
As a recap, we discussed:
A downloadable web design proposal

How to create an effective proposal

How to get a proposal signed

What you should include inside
...basically all you need to know to close your next deal 🔥
Hope this helped.
Cheers for now,
Kyle & CM Team
PS - if you're still here, consider trying out ClientManager for free. It's the simple client onboarding and management tool for freelancers and agencies.