10 Best AI Tools for Web Designers & Freelancers (2023)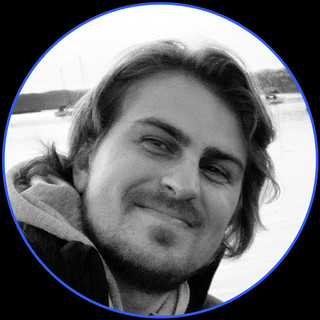 The AI revolution is transforming web design, and fast.
In this article, I'll share the best AI tools for web designers and freelancers.
Short answer:
I'll also cover:
How are web designers using AI?

Are there guidelines designers need to follow when using AI?

Is AI taking over web design?
Top 10 AI tools for web designers and freelancers:
ChatGPT-4 from OpenAI is arguably the best AI tool overall since it can help with such a wide range of tasks, from brainstorming and ideation to coding and testing.
The recent Plugins and Code Interpreter features makes it even more powerful and versatile for performing more design and developer-specific tasks.
Use ChatGPT to help research your client business or user base, get suggestions for font pairings or brand colours, generate great copy to fill in your designs or create blog posts for your clients as a value add… the list goes on.
Check out this curated list of ChatGPT prompt examples for web designers for some inspiration.
If you want to test and compare other LLMs like Claude-2 and Llama for similar tasks, check out Poe.com for free (partly limited) access to all the latest chatbots.
Pricing: $20 per month (get free limited access on Poe.com or use the free plan on OpenAI to use the ChatGPT-3.5 model).
There are a few great AI-based image generators in development, but Midjourney is arguably the best for early ideation since it's geared for quick prototyping.
If you aren't familiar yet, Midjourney uses text prompts to generate unique images, graphics and illustrations, including web interfaces.
It's awesome for visual brainstorming, since it can instantly visualize any concept you describe. You maintain full creative license to the outputs.
There's also a large active community to help you find inspiration. Midjourney is still in Beta, so we're sure to see lots more improvements and features ahead.
Pricing: Free limited version. Paid subscriptions start at $10 per month.
Stable Diffusion is an open-source text-to-image AI tool that can generate detailed photo-realistic images from simple text prompts. It also includes a massive prompt database.
If you're looking for more control with refining images and final assets, Stable Diffusion offers more customization than Midjourney (plus it's free).
Create unique stock images and custom creative images for your design projects in seconds.
Pricing: Free

The next time a client sends you that noisy low-res product shot, you don't have to wait another week for them to finally send you the high-res one.
VanceAI handles all those annoying and time-consuming image edits for you, including upscaling to 4K with no loss in quality.
Enhance, denoise, colorize, remove backgrounds, retouch and remove JPEG artifects…whatever you need to perfect images in seconds.
Pricing: Subscriptions start at $4.95 per month for 100 credits (the nice thing is that credits roll over).
Never waste time on color selection again. Colormind is an AI assistant that will suggest color palettes for designs based on images, keywords, or randomly.
Its algorithm can analyze and understand color theory, so it'll give you intuitive and harmonious color combinations. It also has a large database of user-generated color palettes. Exports as CSS, Sketch, and more.
This is a must-have for speeding up your design workflow.
Pricing: Free. No registration required.

Tired of your go-to font combos?
Fontjoy automates the process of finding intuitive font pairings.
Just choose how much contrast you want between your fonts and hit 'generate,' then keep tweaking till you've got your ideal combo. You can insert your own text and lock fonts you want to work with.
Pricing: Free to use online.

If you want to be able to build web apps at blazing speed without a ton of coding knowledge (or forking out for developer fees), Debuild can do it for you.
Just tell the AI what you want your app to do and it will automatically generate React components and SQL code, then help you assemble an interface visually. One click later and your app is live.
Whether you have very little coding background or you're a seasoned developer, Debuild promises to massively speed up the development process so you can focus on higher-level aspects of your projects.
Pricing: Not available yet.

Uizard is another code-free design and developer copilot that brings us the next generation of drag and drop builders.
Uizard can take your hand-drawn sketches of ideas and wireframes and turn them into viable digital UX interfaces, from small landing pages to bigger e-commerce projects.
You can also feed it screenshots of UX interfaces you like and it will generate something unique for your needs, giving you a solid foundation to work from.
Pricing: Limited free version. Pro plans from $12 per month.
Wix is probably the most popular drag-and-drop site builder around.
Now it's rolling out its new and improved platform, Wix Studio, specifically geared for web design agencies and freelancers who want to deliver high-end websites in a hyper-efficient way.
Wix Studio gives you a one-stop, end-to-end web creation platform where you can efficiently build and customize tailored solutions for clients, create reusable templates (and sell them), manage multiple sites, collaborate with other agencies or freelancers, and create customized client kits for smooth handoffs.
AI features that will save you loads of time include responsive AI, an AI code assistant that can help you write and fix code, discover features and learn to use Wix APIs, built-in text and image generation and enhancement, and a tool that instantly creates teaser videos from longer ones. There's also plenty more AI capabilities in the works.
Pricing: Starts at $12 per month
Designs.ai is an integrated Agency-as-a-Service platform built on AI to help you create, edit and scale content easily.
The flagship tools include a Logomaker, Videomaker, Speechmaker for voiceovers, AI Writer and Designmaker which will generate hundreds of options based on text prompts and your choice of design template.
It will instantly resize designs for any platform and you can edit as needed using the intuitive online editor.
Save hours of effort when you need to create quick mockups and plenty of options for clients who struggle to visualize.
I predict we'll be seeing a lot more full-suite AI platforms like these popping up in the near future.
Pricing: 1-user basic plan is $19 per month. Pro plan for small teams at $49 per month.
How designers are using AI
93% of web designers were using AI tools or technology to help with web design, according to a Hubspot survey earlier this year.
The biggest use case of AI by designers was for generating imagery or other media assets (58%).

50% were using it to create complete web page designs.

49% used AI to experiment with new design strategies or elements.

20-43% used AI for testing, tracking performance and improving their designs.
In other words, AI is having an impact on the entire workflow, from ideation to auditing UX.
What are the best AI tools for professional web designers?
There are already thousands of AI tools that can help with web design, whether you're an expert or someone with zero technical background.
But which are the best AI tools for professional web designers?
For this list I'm focusing on the tools I've found to offer the most value without hijacking your budget.
The tools on this list generally tick these boxes:
I hope you find them useful.
Are there guidelines designers need to follow when using AI for client work?
Are there best practices designers need to stick to when bringing AI tools into client projects? The short answer is yes, though guidelines are still being figured out.
Before using AI for any client work, make sure you know if your client has specific policies set up around AI use, and exactly what that means for your work.
If things are unclear, your best bet is to be totally transparent about your use of AI:
Explain which parts were created by you versus the AI.

Offer clients the chance to request revisions.

Make it clear the final designs represent your creative vision and brand strategy.

Have an internal review process where you spot-check for quality, consistency and anything that seems 'off' before presenting AI-generated ideas to clients.

And always get full licensing rights for assets before using them.
Is AI taking over web design?
Not if you're willing to adapt.
But yes, if you're not willing to:
AI is still in its early phases, and not surprisingly, there's a lot of mixed feelings about how this will play out for designers.
The truth is, the AI space is developing so fast that no one can really predict what things will look like even a year from now.
Personally, I don't think AI will be completely "taking over" web design anytime soon.
But it is changing some parts of our work in a big way. Tasks like image optimization are already being automated, as you can see with some of the tools I've mentioned here.
For now, AI can copy and create stuff based on existing human work, but it still lacks creative vision and sound human judgment.
Rather than see AI as a competitor, we should see it as a collaborator.
As a professional designer, you have an advantage over anyone who has no previous design or programming background and wants to rely completely on AI to do all the work for them.
That person is hoping AI does a good job.
You, on the other hand, are in the unique position to leverage AI's full potential and turn your own expertise into an AI-enhanced superpower.
Yes, AI will take over a lot of web designer jobs. But those who learn to adapt and use AI to level up their skills are the ones who are going to keep their jobs (and get better ones).
Looking for more ways to work smarter, not harder?
Read: 30+ Best Resources For Freelancers (2023).
While you're here, try out ClientManager for free. It's the simple client onboarding & management tool for freelancers & agencies.
Until next time 🙂