Top 12 Freelance Websites To Find Remote Work in 2023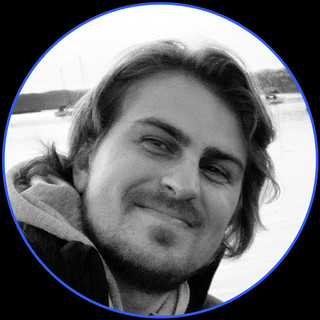 If you're a freelancer or an agency trying to grow your business, it's obvious why you'd want to find remote work opportunities.
Landing remote work can open the door to:

More lucrative and interesting gigs

Expanding your experience and portfolio

Getting more consistent work in the pipeline
And ultimately, building the work-life balance and lifestyle you really want.
The demand for remote jobs has been on a steady rise, especially in the tech industry.
But it's a double-edged sword.
The opportunities have grown exponentially—but so has the competition.
And just because there are loads more remote jobs being advertised online, doesn't mean they're all quality gigs or quality clients.
Identifying and focusing your efforts on a few of the best remote work platforms is much better than taking a scatter-shot approach which is unlikely to get you any traction.
In this post, I'm going to help you identify the best freelance websites to find remote work opportunities that are the right fit for your skills, your business, and your goals.
🎥 Prefer watching? Here's the video:

How to Find the Best Sites for Remote Jobs?
Consider these questions:

What are the core skills and offerings I bring to the table?

What niche(s) do I have experience in or want to work in?

Am I aiming to find a long-term, fixed job, or freelance gigs with a variety of clients?

What does my ideal client look like? (company type & size, revenue, problems they need to solve, etc – get as specific as possible)

What's my minimum viable hourly or project rate?
Now you're ready to start looking for the right remote work sites to match your goals.
Top 12 F

reelance Websites to Find Remote Work

in 2023
You should have a pretty good idea now of what you need to look for to find the best remote work platforms to help you reach your goals.
Quick answer:

Here's the overview of each freelancing platform:
FlexJobs is a premium subscription-based job site geared to help professionals find quality remote work including freelance, part-time and full-time gigs.
Best for: Beginner to experienced freelancers and professionals who want a more streamlined experience finding remote work and jobs in the corporate world.
Type of clients: Companies of all sizes across industries. Lots of opportunities in tech, development and graphic design.
Pros:
Ad-free, scam-free site with vetted clients

Personalized work portfolio

Good search filters by location, role, etc.

Exclusive research on employers

14-day money-back guarantee if you aren't happy with the service
Cons:
Paid subscription to access listings
Pricing: Monthly or yearly subscriptions ($15-$50 per month).
Bonuses: Access to career advice, coaching, webinars, events and free skills testing.
Toptal is a premium network connecting businesses with elite freelance talent in design, tech and business.
The site claims to host the top 3% of freelance designers, software developers, finance experts, product managers and project managers globally.
Best for: Top-tier freelancers with a proven track record. Not for beginners.
Client type: Large companies and well-funded startups.
Pros:
Higher paying gigs and fixed project rates

Successful applicants are practically guaranteed to land roles at top-tier companies

Dedicated free invoicing and payment service hosted on the platform
Cons:
Rigorous five-step screening process
Pricing: Free for freelancers if accepted after screening.
Bonuses: Join a global community of experts with regular networking events, skills development workshops, volunteering and more.
Flexiple is an invite-only network that connects companies with pre-vetted freelance designers and developers for project-based work and full-time roles.
Best for: Experienced designers and developers who can pass screening. Not for beginners.
Client type: Startups and mid-market companies building software products.
Pros:
Access to steady stream of high-paying projects

Chance to work with well-known startups and tech companies

Platform vets clients as well as freelancers

Flexiple handles all the admin for you, including contracts, payments, and project management
Cons:
Very selective screening process for freelancers

Need to have in-demand technical skills and a strong portfolio
Pricing: Free for accepted freelancers. Clients pay for access to talent pool.
Bonuses: Knowledge library, online courses, tutorials, webinars and workshops, Flexiple Community forum to connect with other talented freelancers, annual retreats and meetups for networking.
While LinkedIn is not specifically a remote work platform, it's the top networking and recruitment platform for companies and business professionals globally.
If you want to build a professional network and put yourself in front of companies across the world looking for solid talent, you can't afford to ignore LinkedIn.
Best for: Professionals looking for full-time corporate or mid-senior level roles, or any serious freelancer or agency who's willing to put in the effort to build a network and attract good leads.

Client types: Solopreneurs, organizations and businesses of all sizes, across many industries. Popular for jobs in tech, software and marketing.
Pros:
Easily filter jobs and apply via the platform, or connect directly with hiring managers

Create an online profile that's highly searchable

List your skills and work experience, upload feature projects and link to your portfolio to showcase your talent

Once you've established a presence and network on LinkedIn, it can become a machine for inbound leads
Cons:
Stiff competition for some roles at top companies

Getting traction as a freelancer or company on LinkedIn takes some time and proactive effort. You need to build a good profile and stay active on the platform to build your authority and attract good clients
Pricing: Free. You can upgrade to LinkedIn Premium on a monthly basis (or try free for a month) to get access to powerful insights and tools to help you stand out, and find relevant jobs or leads more easily.
Bonuses: Free skills tests, access to lots of free (and paid) courses and resources to help you build your business or advance your career.

PeoplePerHour is an online freelance marketplace connecting businesses with quality freelancers for short term work and projects.
Best for: Freelancers looking to build their portfolios and bring in short to mid-term projects. Provides good exposure to small business clients.
Client type: Caters to small and medium-sized businesses looking to outsource tasks and projects. Popular for web design, software development, marketing, and creative work.
Pros:
Easy to filter and browse remote jobs

Online profile and portfolio

Sell your custom services with self-tailored offers

AI system matches you with the most suitable projects

Project management tools make it easy to track work and communicate with clients

Seamless & safe payment system
Cons:
Some clients offer low rates for work

High service fees on smaller projects
Pricing: 20% service fees on jobs under £250. 7.5% fees on jobs between £250–5,000 and 3.5% on sales over £5,000.
Bonuses: Skills tests, tons of free educational materials including courses, guides, webinars, and a weekly newsletter with curated tips and resources to help freelancers succeed.
As you might assume, Remote.co is a job board dedicated to helping you find remote work and flexible jobs.
Best for: Beginners to mid-level freelancers looking for remote work
Client type: Focus on startups and tech companies. Lots of opportunities in design, development. Sales and marketing.
Pros:
130+ new flexible jobs each week

Free to search job listings

Good for finding entry-level remote roles

Easy to filter and search for relevant jobs
Cons:
More of a generalist job board

Doesn't vet clients or freelancers

No advanced search filters

Some jobs tagged as "remote" are not 100% remote
Pricing: Free for job seekers.
Bonuses: Free blog, online courses and some handy Q&A pages from the freelance community.

Dynamite Jobs is a job board dedicated to curating remote-first, work-from home jobs to match digital nomads with companies that need them.
Best for: All levels of freelancers looking for both short-term and long-term remote positions.
Client type: Wide range, from startups to established businesses. Opportunities across various fields, including web design and marketing.
Pros:
Hundreds of active job listings from remote-first companies, including smaller companies and startups

Only posts 100% remote, open and paid jobs
Cons:
Not all companies use the on-site job application feature
Pricing: Free for job seekers.
Bonuses: Library of helpful articles.
Wellfound, formerly known as AngelList Talent, is an online recruitment platform connecting job-seekers with startups and tech companies.
Best for: Professionals looking for a permanent job with startups in emerging sectors.
Client type: Fast-growing startups from small to big names like Netflix and Hubspot.
Pros:
Well established platform with high-profile clients

Create a profile and apply to jobs with one click

Filter for companies hiring in your location (no need to apply for a visa)

Great UX with easy search options

Transparent job listing display salaries and equity options
Cons:
Narrow niche with relatively small jobs database

The nature of startup jobs may involve more risk compared to established companies.
Pricing: Free for job seekers.
Bonuses: Helpful salary calculator, weekly newsletter, background resources to help you evaluate potential companies to apply to.


Jobspresso is a well-curated job board focused on high-quality remote work opportunities in various fields, including design & UX, tech and marketing.
Best for: Beginners to more established professionals looking for high-profile remote jobs.
Client type: International companies of various sizes, from startups to established enterprises, across a range of sectors.
Pros:
Vetted, good-quality job postings

No need to create an account to apply for jobs

Post a professional resume on the site for free to get in front of potential employers
Cons:
Job postings do not always include salary information
Pricing: Free to use.

Launched in 2018, JustRemote is a relatively new job board listing full-time and part-time remote jobs in a range of fields including design, marketing, SEO and social media.
Best for: Beginners and more experienced professionals looking for a full-time or part-time role.
Client type: Caters to a wide range of companies and industries, with plenty of listings for web design and digital marketing.
Pros:
Consolidates listings from many sites

Easy to search and filter by keywords, role, salary
Cons:
Sometimes has duplicate listings across aggregator sites

Doesn't vet clients or freelancers
Pricing: Free for job-seekers.
Guru is a global freelance marketplace with a large job listing of hourly and fixed-rate projects. Set up your freelancer profile for free and clients can reach out to you, or you can contact them directly via job listings.
Best for: Freelancers looking to build their portfolio and experience.
Client type: Caters to small and medium businesses. Popular for IT, software development, design, and marketing services.
Pros:
Broad range of tech and creative projects

Dedicated online workroom to collaborate with clients

Free access to listings and basic features

SafePay system ensures you get paid
Cons:
High competition for jobs

Broad mix of clients and rates
Pricing: 5% commission fee on jobs.
If you want to skip the job board hunt altogether, you can let SolidGigs do the legwork for you. SolidGigs is a lead generation tool you can plug into your business to get opportunities on autopilot.
For a monthly fee, they'll send you a curated list of the best quality gigs based on your profile and preferences.
Best for: Beginner and mid-level freelancers and agencies who want to spend less time finding leads. Handy tool if you don't know where to start with finding leads.
Client type: All industries, depending on what you're looking for. Focuses on short-term freelance gigs rather than full-time roles.
Pros:
Saves you time hunting down and vetting job listings

Relevant leads sent to your inbox every weekday

No commission fees – keep 100% of your paycheck
Cons:
No guarantee you'll find a job after signing up
Pricing: From $21 /month for the annual plan or $35 /month (Free 7 day trial).
Honourable Mentions
Two other platforms not mentioned that didn't make this list are Fiverr and UpWork.
They are the most popular freelancing platforms, but also the most competitive.
I highly recommend you also try them out.
7 Signs of a Good Quality Remote Work Platform
There are dozens if not hundreds of remote work platforms out there, and they're not all created equal.
Some focus on permanent jobs, some are purely for freelance gigs, and some have a bit of both. Different sites also cater to different client niches and industries.
Those are key things to know out of the blocks, before you waste your time stumbling around on sites that aren't going to serve you well.
Here are seven factors you should be looking at with any remote work site to figure out what value it offers and whether it's a good fit for your needs:
Job Relevance: Some sites cater to a broad range of industries, while others are more specialized. Does the site regularly post jobs that are relevant to your skills and experience?


Quality of Jobs: Some platforms post a ton of jobs that are lower quality, while others will have fewer jobs that are higher quality. How many listings does the site post per day/week/month? Are they offering competitive rates? Are they from reputable clients?


Client Base: Check out the type of clients that use the platform. Does it cater more to startups and small businesses, larger enterprises, or any random person on the web? Make sure this aligns with your ideal client and business goals.


Platform Fees: Most platforms charge some kind of fee for their services. This could be a percentage of your earnings, a monthly subscription fee, or both. It's important to understand the fee structure fully and factor that into your rate calculations.


Support and Protection: Quality platforms offer support and protection to freelancers. This could include mediation services in case of disputes, payment protection to ensure you get paid for your work, and resources to help you succeed as a freelancer.


Ease of Use: You want a platform that's easy to use and navigate. The UX should make it easy to search and filter jobs, submit proposals, track projects, communicate with clients, and get paid.


Community and Resources: Some platforms offer a community of freelancers and resources to help you grow your business. This could include forums, webinars, blog posts, and more. It's definitely a nice-to-have, if not a must-have.
What is the best platform to find clients and remote work?
Your portfolio website.
That might come as a surprise, but it allows you to build your brand, work with the right type of clients, and also charge accordingly.
Not sure how to do this?
Read:
How To Create A Freelance Web Designer Portfolio Website
Need help finding clients for your freelancing business or agency?
Watch:
That's in this article, hope you found it helpful 🙂
If you made it this far, consider trying out ClientManager for free.
It's the simple client onboarding & management tool for freelancers & agencies.
Have a great day! 🥂