How To Onboard Clients: Simple Client Intake Form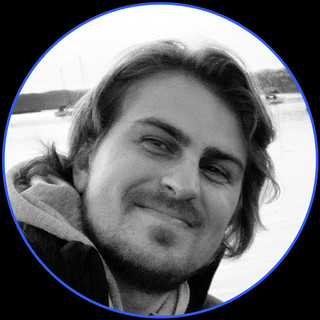 In this article, I'll walk you through the step-by-step process to create a client intake form and streamline your client onboarding experience.
I cover:
What is client onboarding?

The client onboarding process

Information you need from a client

How to create a client onboarding intake form

The types of client intake forms
Let's start simplifying your workflow:
What Is Client Onboarding?
Client onboarding is the process of getting clients up to speed with your work style, processes, and expectations.
Another key aspect of client onboarding is gathering information about the client's needs and goals.
An easy onboarding experience is underrated for your brand - both personally, and as a business.
The rest of this article deals with advice on how to onboard clients effectively.
Client Onboarding Process
There are many ways to onboard clients.
You can use email or use tools.
As a shameless plug, I'd recommend using ClientManager.
You can:

Send a URL to your client

Client completes it, and you get notified
Super easy, and it can be set up in minutes.
In fact, it's our most loved feature ❤️
So, what do you need from your client?
Here are a few things you should know:
Purpose and Goals:
Begin by understanding the purpose of the website and the goals the client wants to achieve.

Is it an e-commerce site meant to sell products?

A portfolio site to showcase their work?

A blog to share their expertise?
Knowing the purpose and goals will help you tailor everything accordingly.

Target Audience:
Determine who the target audience is for the website or marketing campaigns.

Who is your ideal customer?
Understanding the target audience will influence how you design a website and how you setup ad campaigns.

Branding Guidelines:
If your client already has an established brand, ask for any existing branding guidelines.
This can include:

These guidelines will ensure consistency across all marketing materials and help maintain brand identity on the website.

Content:
Whether it's a website or marketing material, you need content.
So ask your client:

Will you provide the text content?

Do you have images or do you need images?
Request any existing content that needs to be incorporated into the design, such as product descriptions or blog posts.

Functional Requirements:
Determine any specific functionalities required.
For example:

Does the client need an online store with shopping functionality?

Do they want a contact form or a booking system?
Understanding these requirements will enable you to select the appropriate tools, widgets and plugins for building the website.

Design Preferences:
Ask your client about their design preferences.

Do they have any specific websites they admire or want to emulate?

Are there any design elements they particularly like or dislike?
Gathering this information will help you create a design that aligns with their vision.

Budget and Timeline:
Discuss budget and timeline expectations with your client.

Do you have a budget set aside for this project, and how much is it?

When would you like this project completed?
Understanding their financial constraints and desired project completion dates will allow you to manage expectations and plan accordingly.

Maintenance and Updates:
Ask about the client's plans for maintaining and updating the website after its launch.

Do they have an existing ad account or do they need one?

Will they require ongoing support from you or their team?

Will they be updating the website themselves?
Understanding this will help you provide targeted recommendations for the CMS or maintenance packages.
Now we know the WHAT, here's the HOW:
How To Create A Client Intake Form
Here's how to create a professional client intake form in minutes:

Use a default onboarding form template
If you'd like to customize the form, you can choose between:
Text Input Questions:
Examples of text response questions include:
What is the nature of your business?

Who is your target audience?

Do you have a mission statement or brand values? If yes, please provide it.

What are your main goals for this web design project?

Do you have any existing branding materials (logo, colour schemes, fonts, etc.)?

Are there any specific design elements or styles you prefer or dislike?

Can you provide examples of websites that you like (please provide URLs)?

Are there any specific features or functionalities you would like to include on your website?

Do you have any specific content (text, images, videos) that you want to include on your website?

Do you have any competitors' websites that we should consider for inspiration?

Do you have any specific colour preferences for the website design?

Do you have any existing website or domain that needs to be migrated or integrated into the new design?

Is there any additional information or requirements you would like to share?
Images Upload Questions:


Examples of image upload questions include:
Could you please provide screenshot examples of websites that you find visually appealing or inspiring?

Do you have any existing branding materials, such as a logo or colour palette, that you would like us to incorporate into the design?

Are there any specific images or photographs that you would like to include on your website?

Do you have any wireframes or sketches of how you envision the layout or structure of your website?

Is there any specific imagery or visual content that you would like us to use for the background or header of your website?

Are there any design elements or graphics that you would like us to create or source for your website?
Single File Upload:


A single file upload question type enables clients to upload a single document or file. This can be useful for collecting important documents like style guide PDFs.
Multiple Files Upload:


In cases where clients need to provide multiple files or documents, the multiple file upload question type is ideal.
It allows clients to upload multiple files at once, saving time and simplifying the document submission process.
Once you're done creating your client intake form, just copy the form URL:
Now send it to your client (it will look like this):
And when they've completed it, you'll get notified via email and in-app:
Easy... 🙂
The Types of Client Intake Forms
Here are 6 client intake forms that freelancers and agency owners can use:
1. General Information Form


The general information form is the foundation of any client intake process.
It collects essential details about the client, like:

This will help give you an understanding of the client's background and goals, enabling you to provide more a personalized service.
2. Project Scope Form


The project scope form is crucial for defining the scope and objectives of the project.
This helps you understand:

By understanding the project scope upfront, freelancers can accurately estimate timelines and costs, avoiding potential misunderstandings down the line.
3. Design Preferences Form


To create a visually appealing and user-friendly website, you need to understand your clients' design preferences.
This can cover:

By considering these preferences, you can ensure that the final project aligns with the client's aesthetic vision and brand identity.
4. Content Gathering Form


Content is a crucial component of any online project.
This form typically includes sections for capturing details like:

Accompanying media (images, videos)
By gathering content upfront, freelancers can plan and structure the website effectively.
5. Technical Requirements Form


The technical requirements form focuses on gathering essential technical information for the project.
It includes:

By identifying these technical requirements early on, you can ensure a smooth development process and deliver an outcome that meets your client's needs.
6. Contract Agreement Form


While not strictly a client intake form, the contract agreement form is an important document that you should include in your onboarding process.
This form outlines:

Intellectual property rights
This ensures both parties have a clear understanding of their responsibilities and protect their interests throughout the project.
Now you know what forms make for a successful collaboration 🙂
Remember to customise these forms based on your specific needs and always keep them up-to-date to reflect any changes in your onboarding process or industry trends.
Conclusion


By streamlining the onboarding process and gathering all necessary information right from the start will establish a shared understanding of project requirements, goals, and expectations.
This results in a successful collaboration and avoids potential misunderstandings or disputes.
To recap, you should now know:

How to onboarding clients

How to create a client intake form

The type of client intake form to create
Hope this helps 🙂
Kyle & CM Team